Colorful Touch Screen Programmable Fiber Grinding Machine UTOUCH-20S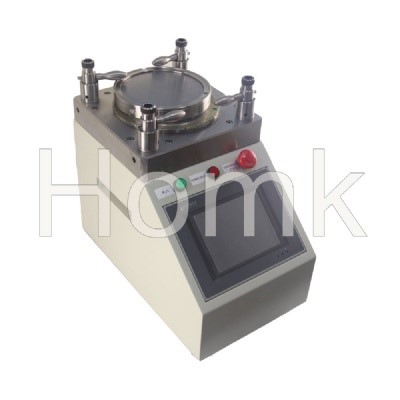 Product name : Colorful Touch Screen Programmable Fiber Grinding Machine UTOUCH-20S
Products Category: > Fiber Polishing Machine

Colorful Touch Screen Programmable Fiber Grinding Machine UTOUCH-20S
Features:
01.The UTOUC-20S machine can polish a certain amount ferrule or connector in a short time (Different polishing fixture is different in polishing ferrule or connector)
02. Simple operation and maintenance
03. Be suitable in LC/UPC, LC/APC, FC/UPC, FC/APC, SC/UPC, SC/APC, ST/UPC, MTRJ, MT/PC, MT/APC and E2000 and other types of connector
04. Speed regulation control, speed selection scope is 30 ~ 160 RPM. Slow start function.
05. The polishing time can be reduced to the original by 1/2
06. Load ability: Allow more of 48 PCS fiber optic connectors
07. The password keeps all polishing parameter not to modify, make sure you have the correct polishing process will not be changed.
08. The Full-Color Touch Screen Programmable Fiber Polishing Machine using heat treatment all materials, and long service life
09. Polishing process by microcomputer control, may realize the polishing time and process more be precise.
10. Double insurance TN-S grounding system and leakage protection switch, to an extreme protect operator
11. Unique compensation setting function, it not only strictly control polishing film costs least, but also maintain high quality consistency.
Parameters:
Item
Index
Power source
Voltage : Frequency
AC 110-120V: 50Hz/60Hz Or AC 220-240V: 50Hz
Power waste
80VA
Drive Units
Big motor (rpm)
15W,Including transmission
Small motor (rpm)
6 W,Including transmission
Fan
φ90mm
Operation unit
Control time
Set the growth time of 0.1mins ,maximum time is 3min the middle button is power switch, right button is the start switch
Power switch
Timing switch
Pressure unit
4 coil spring
Pressure way
Polishing
The least grinding ferrule abrasive sheet                     level grinding by polishing pad and polishing by PC connector
1 – 10 connector
Outer diameter:127mm
Glass pad
Synthetic   rubber pad
Performance         
Polish PC connector
Four-step, 1.4 to 2.4 minutes
Polish APC connector
Five-step, 3.0 to 5.0 minutes
Dimension
W230 × D230 × H350 mm
Weight
30 kg
Send Inquiry :
Related Products :
Contact Us
Tel: +86-755-86719651
Fax: +86-755-86719652
Mobile: +86-15875522184
E-mail: [email protected]
Add: Building 925, Chuangye Park, Li Shan Road, Taoyuan Street, Nanshan District, Shenzhen City
Whatsapp: +86-15875522184