CE Fiber polishing machine HK-20K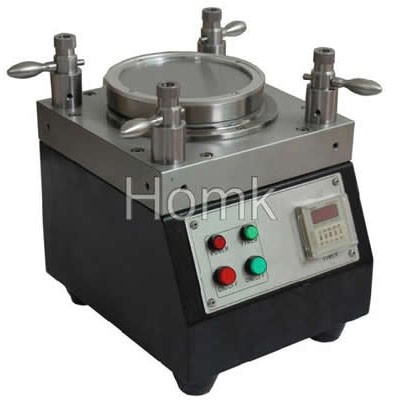 Product name : CE Fiber polishing machine HK-20K
Products Category: > Fiber Polishing Machine

CE Fiber polishing machine HK-20K
The HK-20Kcan process each kind of standard fiber optic connector: FC, SC, LC, ST, MTRJ, MPO, MTP, E2000 and so on.
This machine can polishing 18~40 connectors one time, the fiber polishing machine is suitable extremely for the volume production, this fiber polishing machine is square pressurized by the spring, the operation is simple, the fiber polishing machine processing precision high and the uniformity is extremely good. And this type fiber polishing machine is fast processes each kind of connectors with high effect.
It's industrial production qualified rate to be higher, and regardless of grinding 1 or 24, 40connectors, the polishing effect is same, the operation flexibility is high.
Configuration:
The polisher using Japanese electrical machinery (ensuring the movement stable under ultra long time)
This fiber grinder be used the Japanese NSK bearing ( ensuring the internal structure to be stable in the high-speed operation, extending the working life)
The electron primary device is imported from OMRON (ensuring the electrical specification stable)
Our HK-20K's main components are used the material imported from Germany (ensuring the processing precision and the durability)
Pressure way
4 coil spring
Insert Loss
0.3 dB (SM)
0.2 dB (MM)
Polishing capacity(max)
SC, FC, ST: 20, 48 units LC: 24, 48units
Return Loss
50 dB (PC)
60 dB (APC)
polishing connector type
FC, SC, ST, LC, MU, MTP, MPO, MTRJ and so on
Radius
10~25mm
Motor speed
90rpm rotation, 2rpm revolution
Offset
50 μ M
Dimension
230*230*255mm
Under cut
50nm
Film size
5′ '
Repeatability
  0.1dB
Weight
24KG
Interchangeability
0.2 dB
Input voltage
100-120VAC, 50/60Hz or 220-240VAC, 50/60Hz
Working Situation Temperature
  -10— +40º C
Polishing cycle
2.83mins
Heavy punch
500g or 250g
Polishing chassis diameter
130mm
Polishing time setting
0-3min
Counterweight pressure
  2.1~3.6kgf/cm
Time Range
0-300S
Polishing Time
2 min. (quick assembly type)
3-4 min. (standard connectors)
Pressure Range
0~5kg
Precession Speed
1.5rpm
Send Inquiry :
Related Products :
Contact Us
Tel: +86-755-86719651
Fax: +86-755-86719652
Mobile: +86-15875522184
E-mail: [email protected]
Add: Building 925, Chuangye Park, Li Shan Road, Taoyuan Street, Nanshan District, Shenzhen City
Whatsapp: +86-15875522184