HK-87501 Precision V-Goove Fiber Alignment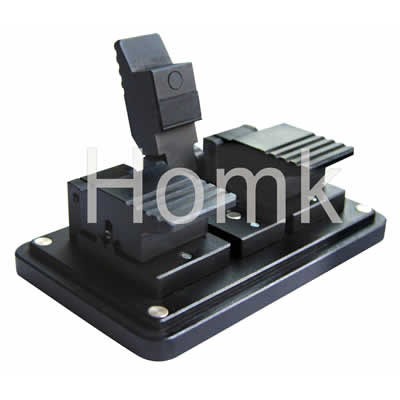 Product name : HK-87501 Precision V-Goove Fiber Alignment
Products Category: > Fiber tools

HK-87501 Precision V-Goove Fiber Alignment
Product Overview:
The HK-87501 fiber optic alignment is a precision V-slot alignment fiber optic connector. It has features such as compact design, simple structure, reliable performance and flexible operation. It is mainly used for supporting optical fiber testing, experiment and temporary coupling of optical fiber and optical fiber during construction. Its performance indicators have reached the level of similar foreign products.
Main feature:
Use precision V slot to dock the optical fiber:
The HK-87501 fiber optic docking connector uses a precision V-groove to dock the fiber, and the two connected fibers are docked in the same V-slot to ensure reliable docking.
Low docking loss, competitive price:
HK-87501 Fiber Optic Alignment has low butt loss, average loss is less than 0.5dB
Small size, light weight, easy to carry:
Typical application:
Temporary docking of optical fiber manufacturer's fiber parameter test.
Temporary docking in the light transmission test.
Specifications:
Main   Specifications
Applicable fiber
Type: single-core single-mode, multi-mode quartz fiber; cladding   diameter: 80 ~ 125μm;
Core loss
Loss less than 0.5dB (same single-mode fiber)
working   environment
Working temperature: -10°C~40°C; Relative humidity: 90%RH   (non-condensing at 40°C)
Storage   temperature
-20℃~60℃
Dimensions
80mm×50mm×30mm
Weight
0.3kg
Send Inquiry :
Related Products :
Contact Us
Tel: +86-755-86719651
Fax: +86-755-86719652
Mobile: +86-15875522184
E-mail: [email protected]
Add: Building 925, Chuangye Park, Li Shan Road, Taoyuan Street, Nanshan District, Shenzhen City
Whatsapp: +86-15875522184