Portable 24 Ports Curing Oven (HK-24F)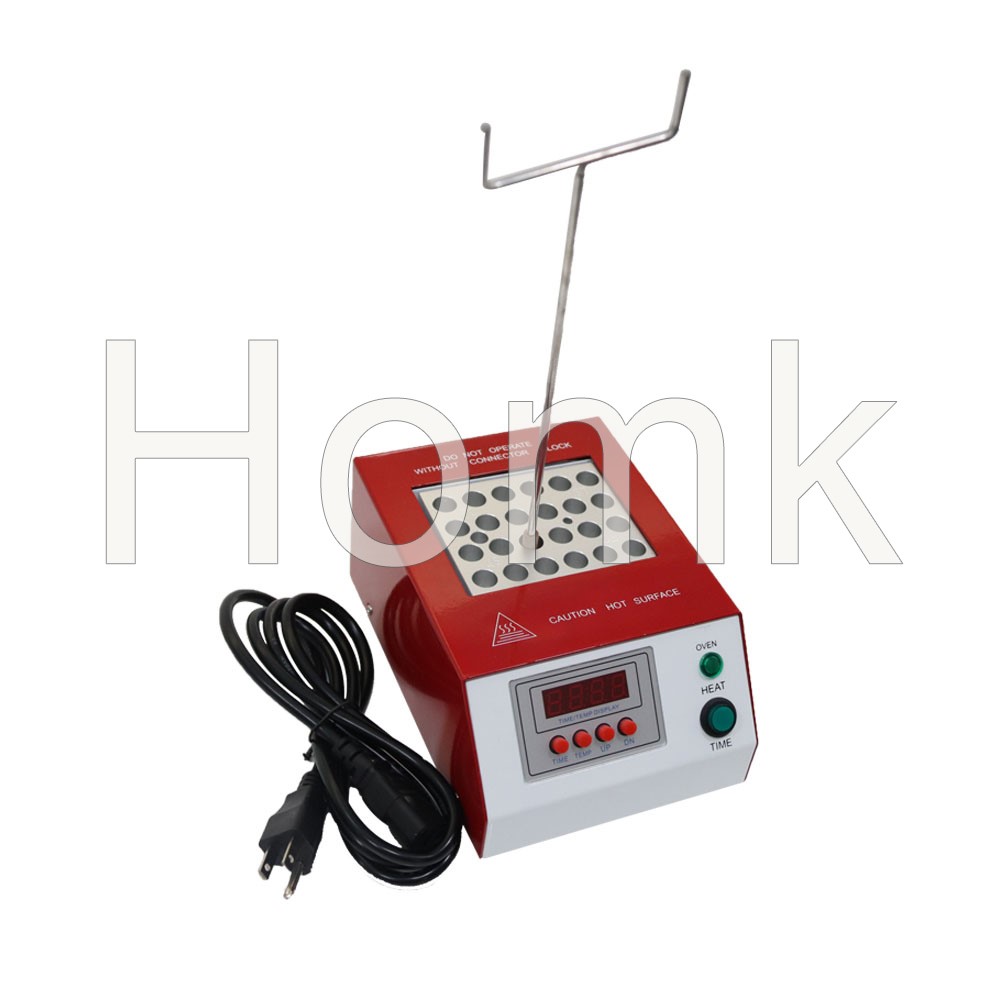 Product name : Portable 24 Ports Curing Oven (HK-24F)
Products Category: > Fiber Curing Oven

Portable 24 Ports Curing Oven (HK-24F)
The oven adopts the industrial control chip,the PLD control algorithm in temperature ,temperature,time function into an organic whole,digital display temperature, the buzzer alarm. HK-24F provides a good human-computer interfaces, effectively improve the curing speed.
1. Our HK-24F is easy to use Easy to Use – A Favorite of Many Installers.
2. This machine temperature Control and "Power On" Indicator it is available in 110V or 220V/200-250VAC.
3. The oven can heat and solidy FC, ST, SC, SMA, D4 and so on connectors.
4. In particular, 24 ports curing oven has high quality and stability. The HK-24F was the best selling production in our company.
Parameter:
l           Voltage:AC220V/50Hz,AC110V/60Hz
l            Power:200W
l           Control range:0~200℃
l           Control percise:±1℃
l           Timer range:1~99min 99seconds
l           Warm up Time(Apporox)  About 15min
l           Type of production: 1.25mm, 2.5mm, SC/FC/ST/LC/MPO/MTRJ all kinds of connectors
l           Machine Dimension:L 185×W 35×H 95mm
l           Net weight:1.5KG
l           Package dimension:L 310×W 245×H 195mm
Send Inquiry :
Related Products :
Contact Us
Tel: +86-755-86719651
Fax: +86-755-86719652
Mobile: +86-15875522184
E-mail: homk@homk.net
Add: Building 925, Chuangye Park, Li Shan Road, Taoyuan Street, Nanshan District, Shenzhen City
Whatsapp: +86-15875522184