NEOCLEAN-EZ125 ATC-NE-EZ1 LC/MU Connector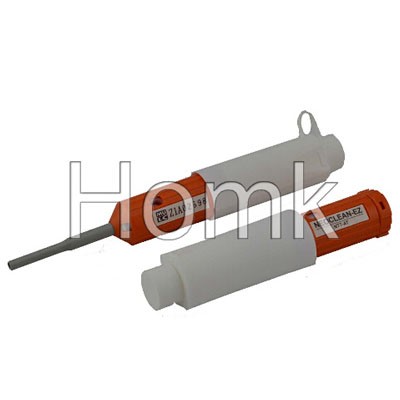 Product name : NEOCLEAN-EZ125 ATC-NE-EZ1 LC/MU Connector
Products Category: > Fiber toolkits

NEOCLEAN-EZ125 ATC-NE-EZ1 LC/MU Connector
One simple push action cleans optical connector ferrule end face.
Especially  compact body designed for cleaning in the narrow spaces of optical  connector ports. Fixing the attachment to the rear end allows you to  also clean the deep recessed optical ports.
Simply remove the front tip cap to enable optical plug cleaning.
Specifications
Product Name
NEOCLEAN-EZ1
NEOCLEAN-EZ2
Model No.
ATC-NE-EZ1
ATC-NE-EZ2
Compatible Connectors
MU, LC
SC, SC2, FC, FAS*, FA*
Compatible Ferrule
PC, APC
PC, APC
Length
Main Body: 104mm
With cap attached: 115mm
With extension: 170mm
Cleaning Area
Φ0.5mm
Φ0.8mm
Send Inquiry :
Related Products :
Contact Us
Tel: +86-755-86719651
Fax: +86-755-86719652
Mobile: +86-15875522184
E-mail: [email protected]
Add: Building 925, Chuangye Park, Li Shan Road, Taoyuan Street, Nanshan District, Shenzhen City
Whatsapp: +86-15875522184