NTT NEOCLEAN-E fiber cleaner 1.25mm 2.5mm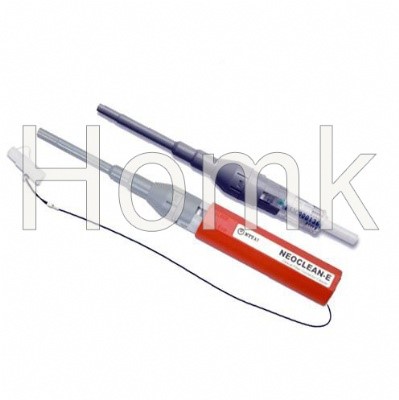 Product name : NTT NEOCLEAN-E fiber cleaner 1.25mm 2.5mm
Products Category: > Fiber toolkits

NTT NEOCLEAN-E fiber cleaner 1.25mm 2.5mm
1,While  the cartridge effectively cleans the end face of optical fiber  connector ferrule in an adaptor, using the accessory attachment on the  end of the cartridge enables you to also clean the end face of ferrule  in an optical plug assembly.
2, Very easy cleaning operation and delivers consistent high quality cleaning performance.
3, An alcohol-free, dry thread solution.
4, Cleaning cartridge is replaceable and cost effective.
5, Has anti-static properties that prevent dust from re-adhering to the ferrule end face.
6, Each replaceable cartridge provides 750+ ferrule cleaning cycles.
Specifications:
Product
NEOCLEAN-E
Applicable Optical Connectors
MU,LC,LC/APC
SC, FC, SC/APC, FC/APC
Part No.
Assembled Unit
Cleaning Cartridge
Assembled Unit
Cleaning Cartridge
ATC-NE-E1
ATC-NE-ES1
ATC-NE-E2
ATC-NE-ES2
length(mm)
240
200
230
190
Send Inquiry :
Related Products :
Contact Us
Tel: +86-755-86719651
Fax: +86-755-86719652
Mobile: +86-15875522184
E-mail: [email protected]
Add: Building 925, Chuangye Park, Li Shan Road, Taoyuan Street, Nanshan District, Shenzhen City
Whatsapp: +86-15875522184