12 core Fiber Optic Fan-out Kit for ribbon 0.9mm fiber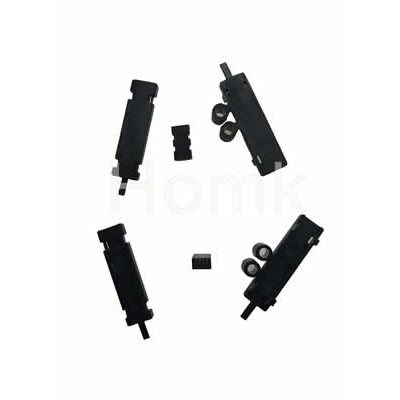 Product name : 12 core Fiber Optic Fan-out Kit for ribbon 0.9mm fiber
Products Category: > Fiber tools

12 core Fiber Optic Fan-out Kit for ribbon 0.9mm fiber
Fiber optic fan-out kits are used to terminate large fiber counts fiber cables. Some fiber cables ,such as simplex and duplex fiber cables, and breakout fiber cables ,already have 3mm jacket to accept fiber connectors and can be terminated directly and easily .
However ,for other large fiber counts cables, such as loose tube buffered fiber cables, the fibers are usually only 250 um bare fibers . These fibers are bare with little support , and can be broken or damaged easily . Fiber optic fan-out kits include fiber buffer tubes that cab be slipped onto the individual fibers to provide them with protection and support .This is also makes the fiber prepared for connectors and handling .
Fiber optic fan-out kits are specifically designed to terminate 6 and 12 fiber buffer tubes . Perfect for users who want to field-install connectors , the kits provide a compact , easy-to-install fan-out solution .
1. Applications:
CATV; Active device termination;
Telecommunication networks;
Metro;
Local Area Networks;
Data processing networks;
Test equipment;
Premise installation;
Wide Area Networks;
2. Features:
Low insertion and back reflection loss
Good exchangeability
Good durability
High temperature stability
Standard: Telcordia GR-326-CORE
Send Inquiry :
Related Products :
Contact Us
Tel: +86-755-86719651
Fax: +86-755-86719652
Mobile: +86-15875522184
E-mail: [email protected]
Add: Building 925, Chuangye Park, Li Shan Road, Taoyuan Street, Nanshan District, Shenzhen City
Whatsapp: +86-15875522184