SC/PC MM Fiber Optic Adapter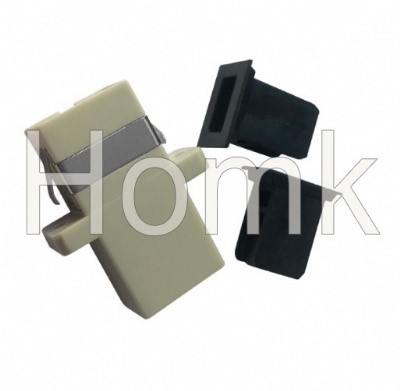 Product name : SC/PC MM Fiber Optic Adapter
Products Category: > Fiber Adapter

SC/PC MM Fiber Optic Adapter
Fiber  Adapter is a most affordable and easy method for temporarily connecting  bare fiber with all industry standard connectors. Bare fiber adapter  are used as the medium to link the optical fiber to fiber optic  equipment.
It's  a very convenient way to connect unterminated fibers with standard FC,  SC, ST, LC receptacles. You can simply strip, cleave, clean and insert  the fiber, without the hassle of epoxy and epoxy curing steps. There are  various types available: SC, FC, ST, SMA, LC, and so on. Both single  mode and multimode types are available.
Application:
Fiber optic testing, fiber optic cable repair
Features:
High stability, easy to operate.
Length 40mm \ diameter 13mm
Insertion loss: ≤ 1dB
Repeat ability: ≤ 0.2Db
Durability: ≥ 5000 times
Instructions on How to Use Bare Fiber Adapters
1). Strip the outer jacket to about 3 inches
2). Strip the buffer coating leaving about 2 inches of fiber exposed
3). Score and Cleave the fiber, leaving 0.5 inches bare fiber exposed.
4). Once it is cleaved, clean the fiber with Isopropyl alcohol and Kim wipes
5).  Press the clamp button on the bare fiber adapter. Insert the cleaved  fiber in the rear of the housing until the glass is flush with the end  of the ferrule. Release the clamp button, securing it in place.
Send Inquiry :
Related Products :
Contact Us
Tel: +86-755-86719651
Fax: +86-755-86719652
Mobile: +86-15875522184
E-mail: [email protected]
Add: Building 925, Chuangye Park, Li Shan Road, Taoyuan Street, Nanshan District, Shenzhen City
Whatsapp: +86-15875522184