Fullaxs fiber optic outdoor waterproof patch cord/Full-axs patchcord/Fullaxs connector/IP67 waterproof…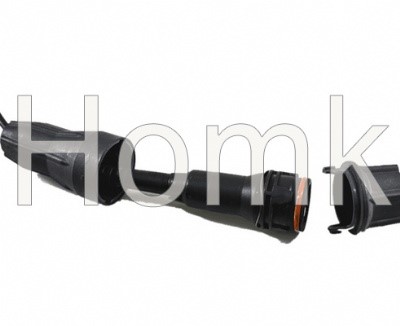 Product name : Fullaxs fiber optic outdoor waterproof patch cord/Full-axs patchcord/Fullaxs connector/IP67 waterproof…
Products Category: > Waterproof Fiber Series Products

Fullaxs fiber optic outdoor waterproof patch cord/Full-axs patchcord/Fullaxs connector/IP67 waterproof connector
Outdoor fiber optic Patch Cord is called waterproof patch cord ,it usually together with waterproof  boot ,can be laid in all kinds of environmental extremes and more they have passed testes like salt mist, vibration and shock and meet protection class IP67. They are well suited for Industrial and Aerospace and Defense applications.
Key Features
Low Insertion Loss and high return loss
Rugged, excellent kink and crush resistant
Stainless steel tube
Flame retardant characteristics meet the requirements of relevant standards
Available for LC, SC, ST, FC, etc standard connectors
ROHS, REACH and SVHC compliant
How to Choose The Right Fiber Optic Cable Type
esignation
Fiber Dia.
(um)
Type
Fast Ethernet
100BASE-FX
1 Gigabit Ethernet
1000BASE-SX
1 Gigabit Ethernet
1000BASE-LX
10 Gigabit Ethernet
10GBASE
40 Gigabet Ethernet
40GBASE-SR4
100 Gigabet Ethernet
100GBASE-SR4
OM1
62.5/125
Multimode
2000 Meters
275 Meters
550 Meters
(mode conditioning patch cable required)
33 Meters
Not supported
Not supported
OM2
50/125
Multimode
550 Meters
82 Meters
Not supported
Not supported
OM3 (Laser Optimized)
50/125
Multimode
550 Meters
300 Meters
100 Meters
100 Meters
OM4 (Laser Optimized)
50/125
Multimode
400 Meters
150 Meters
150 Meters
Singlemode
9/125
Singlemode
5km at 1310nm
5km at 1310nm
10km at 1310nm
Optical performance
Insertion loss

IEC61300-3-34

Singlemode
Typ. ≤0.30dB
97% ≤0.45dB
Multimode
Typ. ≤0.30dB
97% ≤0.50dB
Return loss
Singlemode
≥50dB
NOTE:
Cable length: Any length can be customized as you required.
Cable jacket: The default jacket is PVC. LSZH, OFNP, OFNR can be customized.
Cable connector: SMA905, VF45, MU and D4 are available.
Cable color: Red, Purple, White, Black, Orange and Pink can be customized. As to customized colors, our MOQ is 1000 meters.
Send Inquiry :
Related Products :
Contact Us
Tel: +86-755-86719651
Fax: +86-755-86719652
Mobile: +86-15875522184
E-mail: [email protected]
Add: Building 925, Chuangye Park, Li Shan Road, Taoyuan Street, Nanshan District, Shenzhen City
Whatsapp: +86-15875522184