Fullaxs-LC 9 Core fiber patch cord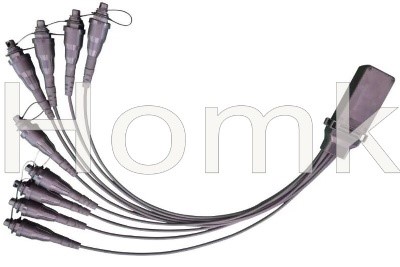 Product name : Fullaxs-LC 9 Core fiber patch cord 
Products Category: > Waterproof Fiber Series Products

Fullaxs-LC 9 Core fiber patch cord
FullAXS is a sealing system for optical and electrical interfaces which mates directly into the SFP modules through a bulkhead construction. The 3-step sealing system is designed to accommodate for a large tolerance in Z-direction and therefore accepts different transceiver modules.
FullAXS is a brand and technology owned by TE.
Features
Product portfolio
Datasheet
Ruggedised sealing system for fiber-to-the-antenna and industrial applications
Open bulkhead for easy access to SFP
Positive mechanical feedback to operator when fully mated
Duplex LC interface
Robust bayonet locking for easy, fast, and secure mating
Waterproof (IP65), dust proof and corrosion resistant
Expansion to RJ45 and power possible
The standard solution with discrete fiber and power cables supports every type of cell site installation.
HUBER+SUHNER has leading role in the design and manufacturing of harsh environment connectors (e.g. ODC, FullAXS, Q-ODC or Q-XCO) and cable assemblies for remote radio systems.
Suitable subunit for accommodating PatchCords, manifold cables or breakout cable like SMARTLINE or MASTERLINE.
FTTA feeders for all common RRH models and systems
Ruggedised design and installation proof
Standard assemblies and customised lengths available with short lead-time
Cable diameter 4.8 mm, 5.5 mm or 7 mm
All cables rodent resistant
All cable assemblies factory-terminated and tested
UL (OFNR) and Anatel approved cables available on request
Specification
| | |
| --- | --- |
| ITEM | PARAMETER |
| Connector type | LC,SC,FC,ST,E2000 |
| Insertion Loss | <0.3dB |
| Return Loss | SM>50dB,APC>60dB,MM>35dB |
| Repeatability | <=0.1 |
| Interchangeability | <=0.2dB |
| Durability | <=0.2dB |
| Fiber Length | 1m, 2m….. any length optional. |
| Length and tolerance | 10cm |
| Operating Temperature | -20C ~ +85C |
| Storage Temperature | -20C ~ +85C |
Send Inquiry :
Related Products :
Contact Us
Tel: +86-755-86719651
Fax: +86-755-86719652
Mobile: +86-15875522184
E-mail: [email protected]
Add: Building 925, Chuangye Park, Li Shan Road, Taoyuan Street, Nanshan District, Shenzhen City
Whatsapp: +86-15875522184