Fiber cutter (HK-503)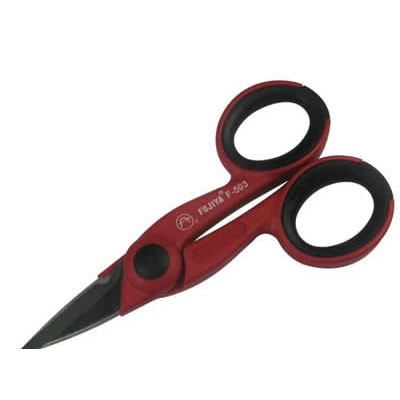 Product name : Fiber cutter (HK-503)
Products Category: > Fiber tools

Fiber cutter (HK-503)
Fiber cutter is professional scissors( 5-1/2″)
The fiber cutter full-length 135 m/m and this fiber cutter made with grams villa cloth [ bulletproof clothing material ], this fiber cutter is designed for cutting soft power cords under 22 square mm., and if you grease the joints monthly, the fiber cutter can be used for long time.
This type of fiber cutter is saw-type blade, this fiber cutter is available to prevent object from being slide.
Fiber cutter Packing: A box with six PCS, eight boxes of one carton.
Competition features:
Our this fiber cutter is excellent quality, prompt delivery, competitive price, the diverse design, accept original mandate design manufacture( ODM), accept OEM manufacturing factory entrust (OEM)
The fiber cutter sales mode:
Exports, manufacturing, wholesale, OEM/ODM.
| | | | |
| --- | --- | --- | --- |
| USE |     Industrial |   Shape |   Straight head |
|   Material |   Steel 60# |   Surface treatment |   Fine polishing |
|   Full-length |   140mm |   Openings size |   100mm |
|   Weight |   1g | | |
Send Inquiry :
Related Products :
Contact Us
Tel: +86-755-86719651
Fax: +86-755-86719652
Mobile: +86-15875522184
E-mail: [email protected]
Add: Building 925, Chuangye Park, Li Shan Road, Taoyuan Street, Nanshan District, Shenzhen City
Whatsapp: +86-15875522184