FTTH splice protective tube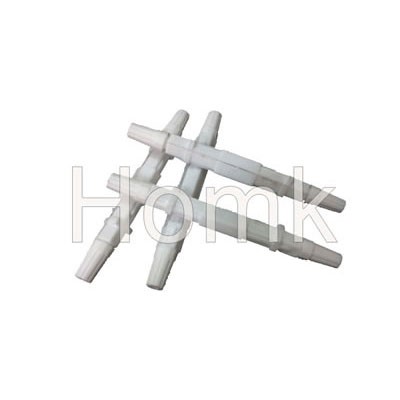 Product name : FTTH splice protective tube
Products Category: > Fiber tools

FTTH splice protective tube
Description
This  new type butterfly fiber optic cable protective box is a case to put in  a butterfly cable with a thermal protection tube after hot melting, so  that the splice spot can get a better protection.
Relative  to the cold welding, the hot one can improve the optical performance of  connector, make the effective connection rate increased to one hundred  percent, prolong the service life of the product and lower maintenance  costs.
This  Fiber Drop Splice Closure is used in FTTH connection, we use this Fiber  Drop Repair Splice Closure to make heat Shrinkable Splice with 2pcs  Drop Cable (Or Drop Cable SC Connector Terminated one side).
It's designed for either Flat Drop Cable or Round Drop Cable.
This  Fiber Drop Repair Splice Closure is installed indoor or outdoor, it  provide good connection and protection in FTTH Constructions.
Technical Parameters
Material: Flame retardant nylon
Length: 85mm
Diameter: 10mm-7.5mm
Dimension: 85(L) x 48(W) x11(H) mm
Used for: FTTH drop cable
Send Inquiry :
Related Products :
Contact Us
Tel: +86-755-86719651
Fax: +86-755-86719652
Mobile: +86-15875522184
E-mail: [email protected]
Add: Building 925, Chuangye Park, Li Shan Road, Taoyuan Street, Nanshan District, Shenzhen City
Whatsapp: +86-15875522184