Electronic balance (HK-J)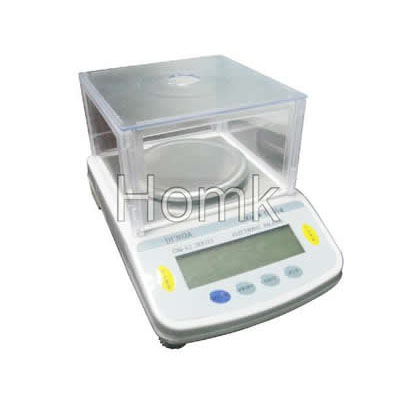 Product name : Electronic balance (HK-J)
Products Category: > Fiber tools

Electronic balance (HK-J)
1. The electronic balance belong HK-J Series of electronic balance with precision is the new product joint manufactured.
2. The electronic balance is widely used in many trades and in various kinds of weighting, checking, measureing, testing, and analyzing and ect. With high requirements.
3. Electronic balance plays an important role in improving the product quality, economic benefits, and work efficienc.
Mode
Weight Limits
Weight adjustment
Resolution
Operation Temperature
Power Supply
DJ102A
100g
100g
0.01g
0~40º C
DC9V
(6V
2.8Ah)
DJ202A
200g
200g
DJ302A
300g
200g
DJ502A*
500g
500g
DJ602A*
600g
500g
DJ1002A*
1000g
500g
DJ2002A*
2000g
1000g
DJ601A
600g
500g
0.1g
DJ1201A
1200g
1000g
DJ2001A
2000g
2000g
DJ3001A
3000g
2000g
DJ5001A*
5000g
5000g
DJ6001A*
6000g
5000g
Send Inquiry :
Related Products :
Contact Us
Tel: +86-755-86719651
Fax: +86-755-86719652
Mobile: +86-15875522184
E-mail: [email protected]
Add: Building 925, Chuangye Park, Li Shan Road, Taoyuan Street, Nanshan District, Shenzhen City
Whatsapp: +86-15875522184