Waterproof Outdoor Armoured Optical Cable Assembly PDLC Fiber Connector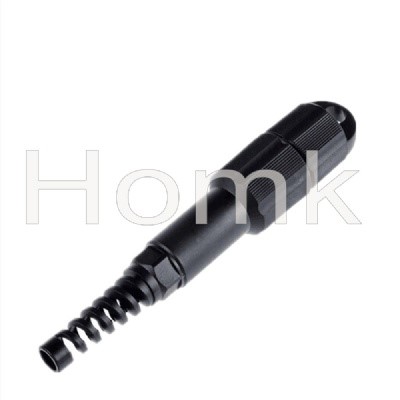 Product name : Waterproof Outdoor Armoured Optical Cable Assembly PDLC Fiber Connector
Products Category: > Waterproof Fiber Series Products

Waterproof Outdoor Armoured Optical Cable Assembly PDLC Fiber Connector
Outer housing with metal protective device. The connecting is safe and reliable. Also have the functions of waterproof, dust-proof. This patch cords widely used in FTTA, Base station, and the outdoor waterproof condition.
Features
The PDLC Waterproof Assembly is used for outdoor RRU transmitting optical signal and remote fiber feeder etc;
1. Standard Duplex LC connector, well connected with standard LC adapter
2. Available Single mode and Multi-mode
3. IP67 protection, salt-mist proof, humidity proof, dust proof
4. Low insertion/return loss, steady optical transmitting.
5. Light weight, waterproof, dust-proof, moisture proof, Metal hard housing.
Applications
1. Widely used in FTTA & FTTH
2. Used for 3G 4G base station
3. BBU, RRU, RRH, LTE

PDLC Waterproof outdoor fiber cable specifications
| | |
| --- | --- |
| Item | Data |
| Insertion Loss | ≤0.3dB |
| Mechanical life | 500cycles |
| Working temperature | -40°C~+70°C |
| Storage temperature | -40°C~+70°C |
| Operating temperature | -10°C~+50°C |
| Protection Level | IP67 |
| Tensile Data | Tensile between junction and fiber cable≥180N |
| Out shell inflaming retarding | UL94 V-0 |
| Out shell Uvioresistant | UL 746C |
| Authentication | Meet with RoHS |
1.1Cable Parameters
Fiber Count
Cable Dimension
mm
Cable Weight
kg/km
Tensile
N
Crush
N/100mm
Min. Bend Radius
mm
Temperature
Long Term
Short Term
Long Term
Short Term
Dynamic
Static
2
7.0
42.3
200
400
1100
2200
20D
10D
-30-+70
Note: 1. All the values in the table, which are for reference only, are subject to change without notice;
2. The cable dimension and weight are subject to the simplex cable of 2.0 outer diameter;
3. D is outer diameter of the round cable;
1.2 Cable Parameters
Fiber Count                                                 
2 Fibers
Fiber Type
SM G657A, or MM 50/125 or MM 62.5/125
Buffer
Diameter
900um±10um
Material
LSZH
Simplex cable
Diameter
2.0mm±0.1mm
Material
LSZH
Color
SM: Blue and Yellow
MM: Orange and Grey
Filler
Diameter
2.0mm±0.1mm
Material
LSZH
Color
Black
Strength Member
Kevlar
Jacket
Diameter
7.0±0.1mm
Material
LSZH
Color
Black
Send Inquiry :
Related Products :
Contact Us
Tel: +86-755-86719651
Fax: +86-755-86719652
Mobile: +86-15875522184
E-mail: homk@homk.net
Add: Building 925, Chuangye Park, Li Shan Road, Taoyuan Street, Nanshan District, Shenzhen City
Whatsapp: +86-15875522184