SC OM3 Fiber Optic Loopback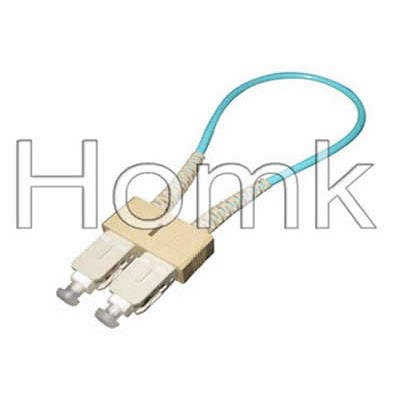 Product name : SC OM3 Fiber Optic Loopback
Products Category: > Fiber Optic Pigtail & Loopback

SC OM3 Fiber Optic Loopback
1. Fiber Optic Loopback modules are also called optical loopback adapters. There are LC loopback modules, MPO loopback modules and other types.
2. Fiber Optic Loopbacks are designed to provide return patch for a fiber optic signal. They are used for fiber optic testing applications or network restorations.When used in testing applications, loopback signals are
used for diagnosing problems. The best practice is to send a loopback test to network equipment, one at a
time for isolating the problem.
3.Fiber optic loopback modules are made with a variety of fiber cable jacket types and cable diameters. We provide fiber optic loopbacks according to industry standard, all products are fully tested before shipping.
4.Fiber optic loopbacks are designed in a compact footprint. They are compliant with fast Ethernet, fiber channel,ATM and Gigabit Ethernet. Common fiber optic loopbacks types are: SC fiber optic loopback, FC fiber optic loopback, LC fiber optic loopback, MT-RJ fiber optic loopback.
Optical Performance
Single Mode
Multi Mode
Insertion Loss
≤0.20dB
≤0.30dB
Return Loss
≥45dB(PC)
≥35dB
≥50dB(UPC)
≥60dB(APC)
Repeatability
≤0.10dB
Durability
≤0.2dB typical change,1000 matings
Operating Temperature
– 20 ~ +75°C
Storage Temperature
– 40 ~ +85°C
Send Inquiry :
Related Products :
Contact Us
Tel: +86-755-86719651
Fax: +86-755-86719652
Mobile: +86-15875522184
E-mail: [email protected]
Add: Building 925, Chuangye Park, Li Shan Road, Taoyuan Street, Nanshan District, Shenzhen City
Whatsapp: +86-15875522184