Replacement Blade for Jonard FOD-2000 fiber optic drop cable slitter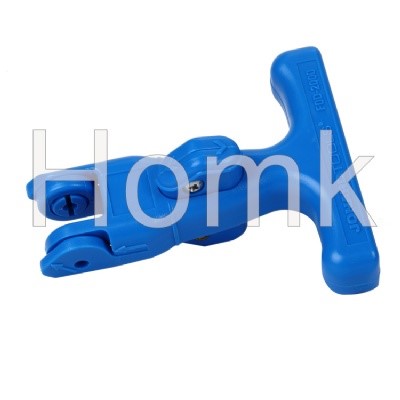 Product name : Replacement Blade for Jonard FOD-2000 fiber optic drop cable slitter
Products Category: > Fiber tools

Replacement Blade for Jonard FOD-2000 fiber optic drop cable slitter
Product Description
1.The FOD-2000 Fiber Optic Drop Cable Slitter is a patent pending tool that simplifies the slitting of drop cable jackets at the end of the cable or mid-span
2.Blade depth can be easily adjusted.
3.A simple versatile easy to use tool your customers will love.
Features
1.The FOD-2000 puts a slit on both sides of the jacket allowing easy access to the fiber or strength member.
2.The ease of use makes this tool truly unique! To use just position the tool around the cable, pull and slit
3.The FOD-2000 comes completely assembled with two blades, which can be reversed once the blades are worn.
Specifications
| | |
| --- | --- |
| 1.Cut Type | Slit |
| 2.Cable Type | Flat Drop Jacket |
| 3.Capacity | 250″ |
| 4.Weight | 0.207 lbs |
| 5.Materials | Tool Steel |
Send Inquiry :
Related Products :
Contact Us
Tel: +86-755-86719651
Fax: +86-755-86719652
Mobile: +86-15875522184
E-mail: homk@homk.net
Add: Building 925, Chuangye Park, Li Shan Road, Taoyuan Street, Nanshan District, Shenzhen City
Whatsapp: +86-15875522184