LC PC DX Fiber Adapter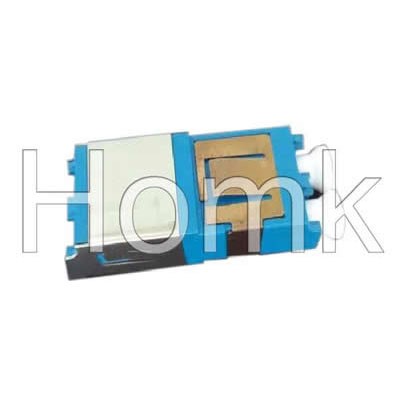 Product name : LC PC DX Fiber Adapter
Products Category: > Fiber Adapter

LC PC DX Fiber Adapter
Fiber optic adapters (also known as bulkheads) are used to join two fiber optic patch cables together.
They are available for use with either single mode or multi-mode patch cables.
Wirenet  provides an extensive line of fiber optic adapters that offer superior  low loss performance with very high repeatability.
These products are designed and manufactured to comply with stringent Telcordia 100BaseFX Technologies standards.
Please call with your specific requirements.
Application
CATV
Telecommunication networks
Test equipment
Metro
Local Area Networks(LANs)
Data processing networks
Features
Low insertional loss and back reflection loss
High prcision alignment
NTT-FC compliance
Compact design
Choice of housing material and sleeve material
Nickel plated brass body
Telcordia, ANSI, TIA/EIA, NTT and JIS compliance.
compatibility, repeatability
high precision size has good compatibility
resistance to friction ceramic casing
environmental stability good
card lock plug
provide separate ST type, SC type, FC type, LC type and so on many kinds of adapter
Specification
| | |
| --- | --- |
| Insertionl loss | < 0.2db |
| Durability | < 0.2db typical change, 1000 time matings |
| Operating Temp | -40 to +85 degree |
Ordering Options
Housing Shape
Sleeve Material
Application
1. Square

2. Small-D

3. Big-D

1. Zirconia

2. PB

LC/PC
LC/APC
Send Inquiry :
Related Products :
Contact Us
Tel: +86-755-86719651
Fax: +86-755-86719652
Mobile: +86-15875522184
E-mail: homk@homk.net
Add: Building 925, Chuangye Park, Li Shan Road, Taoyuan Street, Nanshan District, Shenzhen City
Whatsapp: +86-15875522184