LC 2.0mm DX Unitboot connector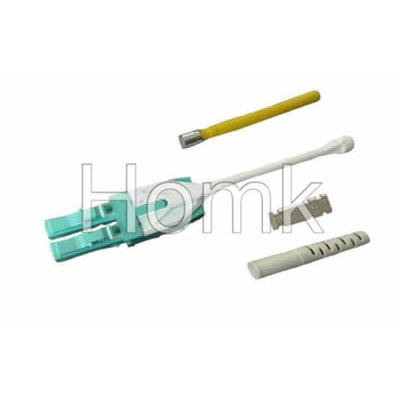 Product name : LC 2.0mm DX Unitboot connector
Products Category: > Fiber Optic Connector

LC 2.0mm DX Unitboot connector
The LC Duplex Switchable Connector is a unique design that allows the use of round style, 2mm or 3mm jacketed cable Instead of the traditional zipcord duplex cable for a more compact design.
The housing of the LC Duplex Switchable Connector can be taken apart In the field without the use of any special tooling. This duplex LC allows the fiber polarity to be switched at the time of cable assembly Installation without having to re-terminate the connectors.
The single piece design fits all duplex and simplex adapters. By using a single cable with two fibers, installers are able to cut their cable count and weight in half. This design is commonly used in data centers where cable counts are high and space limited.
Feature
Slim round 2-fibre interconnect cable, uniboot style duplex connectors
Improve handling in high-density applications
Low loss connectivity
Enables system design flexibility
Compact, pull-proof design, with RJ-45 style interface
Plastic housing and boot made from UL-rated materials
Fully compatible with standard LC products
Uniboot LC switchable function meet the flexible connection.
Send Inquiry :
Related Products :
Contact Us
Tel: +86-755-86719651
Fax: +86-755-86719652
Mobile: +86-15875522184
E-mail: [email protected]
Add: Building 925, Chuangye Park, Li Shan Road, Taoyuan Street, Nanshan District, Shenzhen City
Whatsapp: +86-15875522184