Fiber optic outdoor cabinet distribution box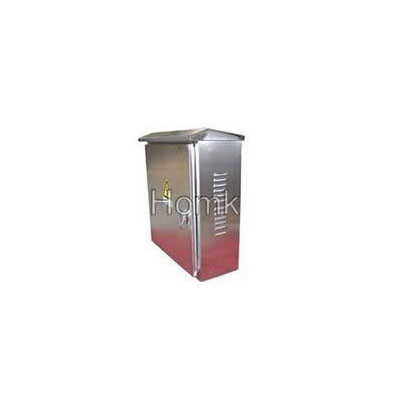 Product name : Fiber optic outdoor cabinet distribution box
Products Category: > Fiber Splice Closure & ODF & Terminal box

Fiber optic outdoor cabinet distribution box
Fiber optic cross connection cabinet could realize outdoor optical fiber wiring at nodebetween trunk optical cable and wiring optical cable for outdoor optical cable connecting network. It can also realize optical fiber straight way, coiling storage and optical fiber splicing and schedule function. There are two installation ways, i.e. Outdoor and overhead.
Product Features:
1. Being adapted splicing and wiring integrated drawing mode, which makes the capacity large and high density
2. The cabinet uses high strength SMC polyester material, it possesses anti-corrosive, and aging resistant property and could resist climate change and bad working environment
3. Good sealing performance, and meet to GB/T4208IP65 IP65 anti-explosion level.
4. It is characterized by superior installation properties and breakage-proof
5. The cabinet is made of SMC or stain steel material, and its capacity ranges from 0 to 576 cores
Technical Characteristics:
1. Insulation resistance between high voltage protection earthing and casing
2. Withstand voltage between high voltage protection earthing and casing
3. Static loading capacity of casing
4. Sealing protection class
Send Inquiry :
Related Products :
Contact Us
Tel: +86-755-86719651
Fax: +86-755-86719652
Mobile: +86-15875522184
E-mail: homk@homk.net
Add: Building 925, Chuangye Park, Li Shan Road, Taoyuan Street, Nanshan District, Shenzhen City
Whatsapp: +86-15875522184