Fiber Ring Cut Tool(RCS-114/158)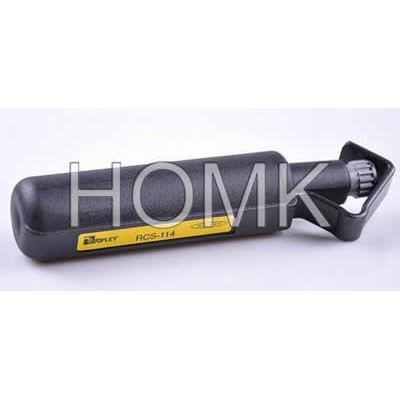 Product name : Fiber Ring Cut Tool(RCS-114/158)
Products Category: > Fiber tools

Fiber Ring Cut Tool(RCS-114/158)
United States Miller original imports
The two design is used to quickly, safely and accurately peel PE, PVC, rubber and other materials.
Multiple core optical cable sheath peeling ideal tool
RCS-114 suitable for small diameter cable: 4.5-29mm
RCS-158 suitable for large diameter cable: 19-40mm
Three: extension cable to the longitudinal cutting path; spiral stripping; ring cutting
The window is opened by a spiral cutting, and is suitable for a hard sheath.
A wire cable holder with a spring is fixed to the cutting edge of the cutting edge.
Comfortable and ergonomic design for easy use and storage
Long life blade design
Adjusting the length of the cutting edge of the cutter head
The blade groove is coated with PTFE, and the cutting and stripping are smooth and labor saving.
Replace blade: CB231
Send Inquiry :
Related Products :
Contact Us
Tel: +86-755-86719651
Fax: +86-755-86719652
Mobile: +86-15875522184
E-mail: [email protected]
Add: Building 925, Chuangye Park, Li Shan Road, Taoyuan Street, Nanshan District, Shenzhen City
Whatsapp: +86-15875522184