D80 Energy optical fiber connector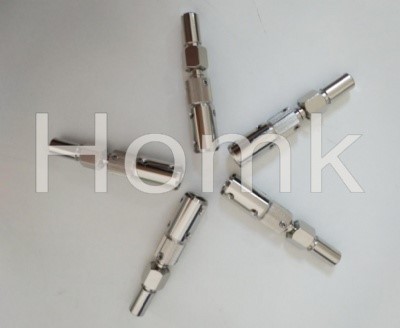 Product name : D80 Energy optical fiber connector
Products Category: > Fiber Optic Connector

D80 Energy optical fiber connector
Mitsubishi D80 high power fiber laser
SI fiber, due to optical fiber refractive index uniformity, thus make the energy of the optical fiber transmission present uniformity of welding position can form energy distribution uniform spot, fiber optic light out of the optical density decreases, and extend the life of the optical fiber, because the unit area energy no GI high so SI optical fiber applicable and welding thickness thin and welding area larger objects. GI optical fiber, optical fiber refractive index is due to the gradual change of the optical fiber so the light spot present turbine shaped energy distribution, also is the central part of the energy density is very high, fiber optic light out of the optical fiber center optical density is very high, and the optical fiber performance requirements higher, relative to the SI optical fiber, optical fiber GI life is short, for GI optical fiber because of his center higher energy and SI optical fiber so GI optical fiber is more suitable for and thicker by welding pieces of welding.
The new fiber in the market service life is short, after my company's special physics, chemistry and other special processing can greatly improved after the end of the fiber damage threshold, and combined with fiber optic Angle grinding for optical face echo have very good treatment, so as to prolong the service life of optical fiber.
Optical fiber diameter specification: 0.2 mm to 1.0 mm. Depend on high temperature with the gem can bear high cooling temperature, to protect the function of optical fiber.
Apply all kinds of laser welding machine, marking, cutting with optical fiber shrinking gem optical fiber connectors, for example: Japan mitsubishi, Japan NEC,laser welding machine with welding optical fiber connector
Send Inquiry :
Related Products :
Contact Us
Tel: +86-755-86719651
Fax: +86-755-86719652
Mobile: +86-15875522184
E-mail: [email protected]
Add: Building 925, Chuangye Park, Li Shan Road, Taoyuan Street, Nanshan District, Shenzhen City
Whatsapp: +86-15875522184